Quality: but what does this mean for you?
When you take quality for granted
If quality is expressed for you by that more is
done than just "the bare minimum"
When you expect a solution to be independent
of manufacturer and other ties
When for you counseling starts with listening
and to develop a common understanding
… then we mean the same by:
"Quality is not just a theory."
Quality is not just a theory.
Thomas Fischer
IT security specialist for over 20 years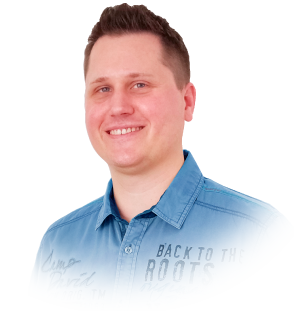 What you can expect from me…
Practical experience in IT security
and open source projects
since 2002
Development of solution
concepts for IT security
in your company
Unique know-how
in the area of
availability monitoring
In-depth product know-how
for e.g .: Juniper, Blue Coat,
Palo Alto, splunk>, Safenet, Nagios
Introduction of Enterprise
Ready Linux and Enterprise
Open Source solutions
Migration to open source
solutions, taking operational and
economic aspects into account
Firewalling, malware protection
and security in internal and
external networks
Solutions for complex IT topics –
however completely independent
of the manufacturer
Training for employee
awareness, open source and
IT security solutions
Check out my latest blog articles.