vEMan – VMware ESX Manager
vEMan – [v]Mware [E]SX [Man]ager is a tool which helps you managing ESX servers natively from within your Linux desktop without the need to use Windows vSphere® anymore!
It is based on the VMware CLI/SDK and/or other free great user-scripts but using a GUI on top.
vEMan is (maybe) not needed if you use vCenter 5.x: VMware KB (opens in external window) The main aspect here is that vSphere >= v5 has a "web client".
BUT keep in mind that there are caveats: Not all features are available in the web client AND it can connect to vCenters only (see: http://kb.vmware.com/kb/1006095)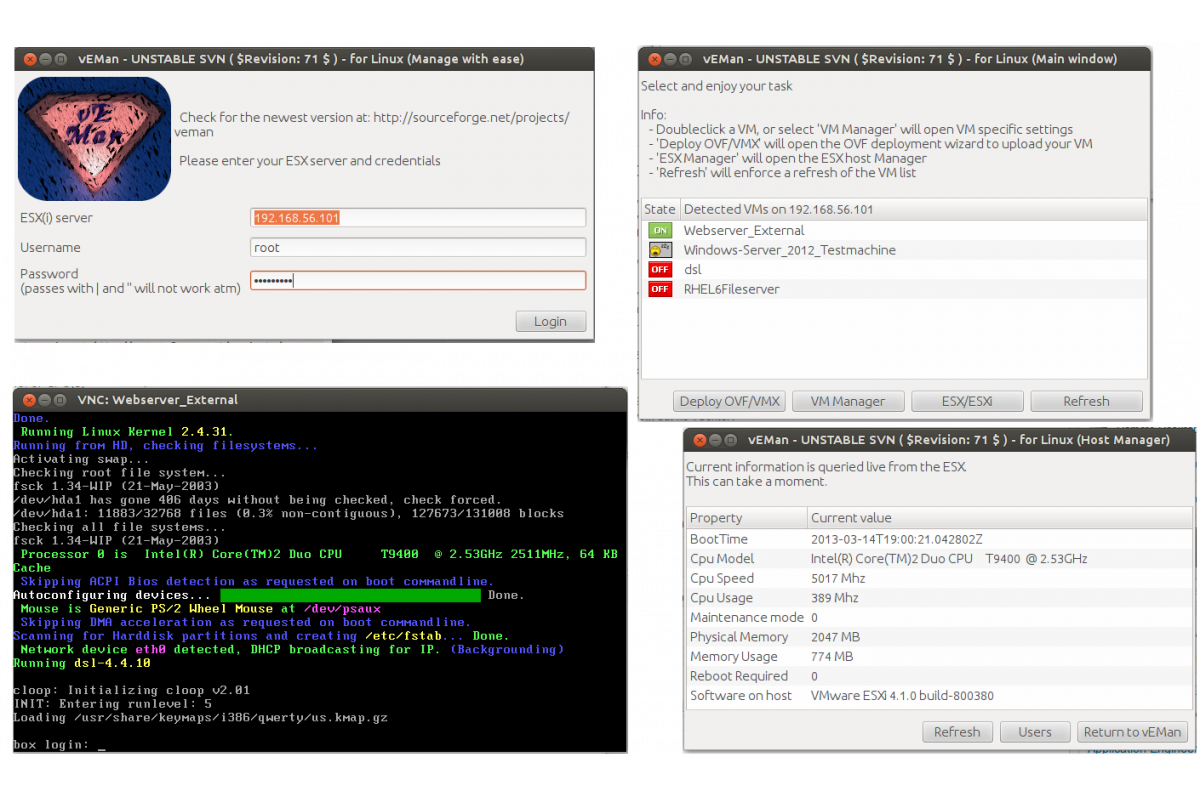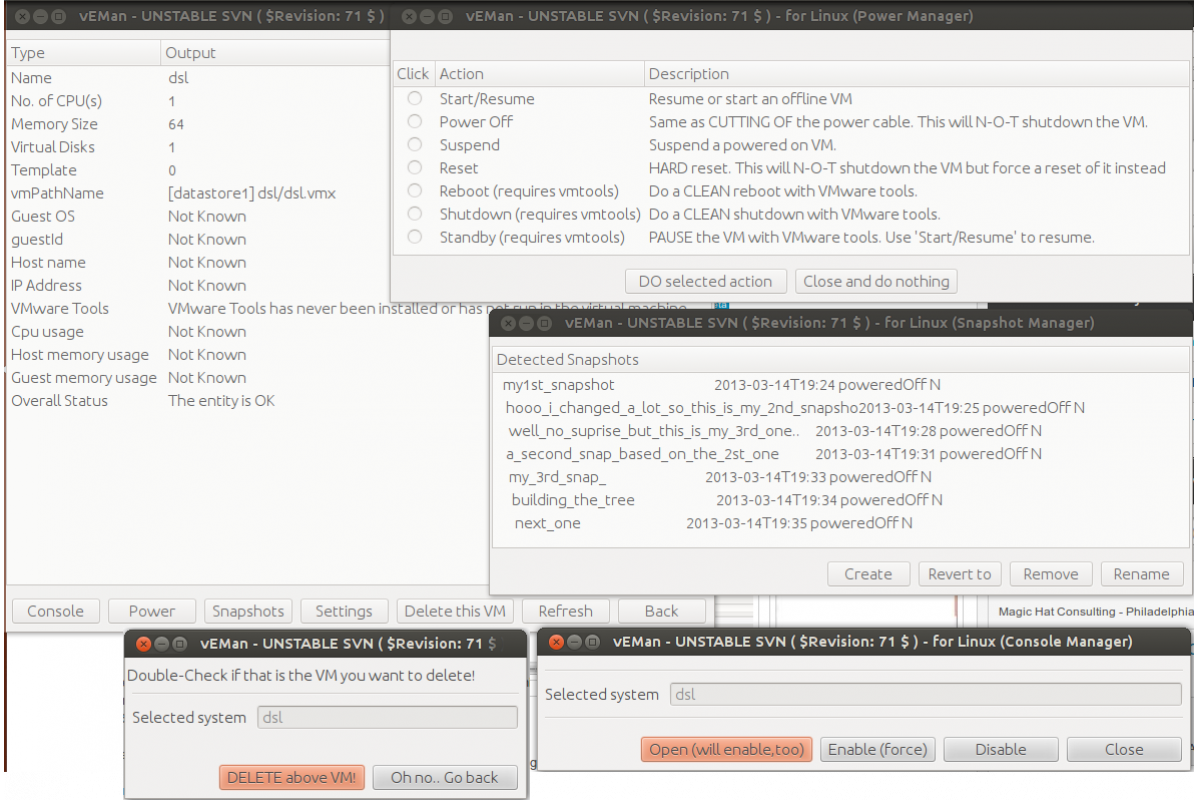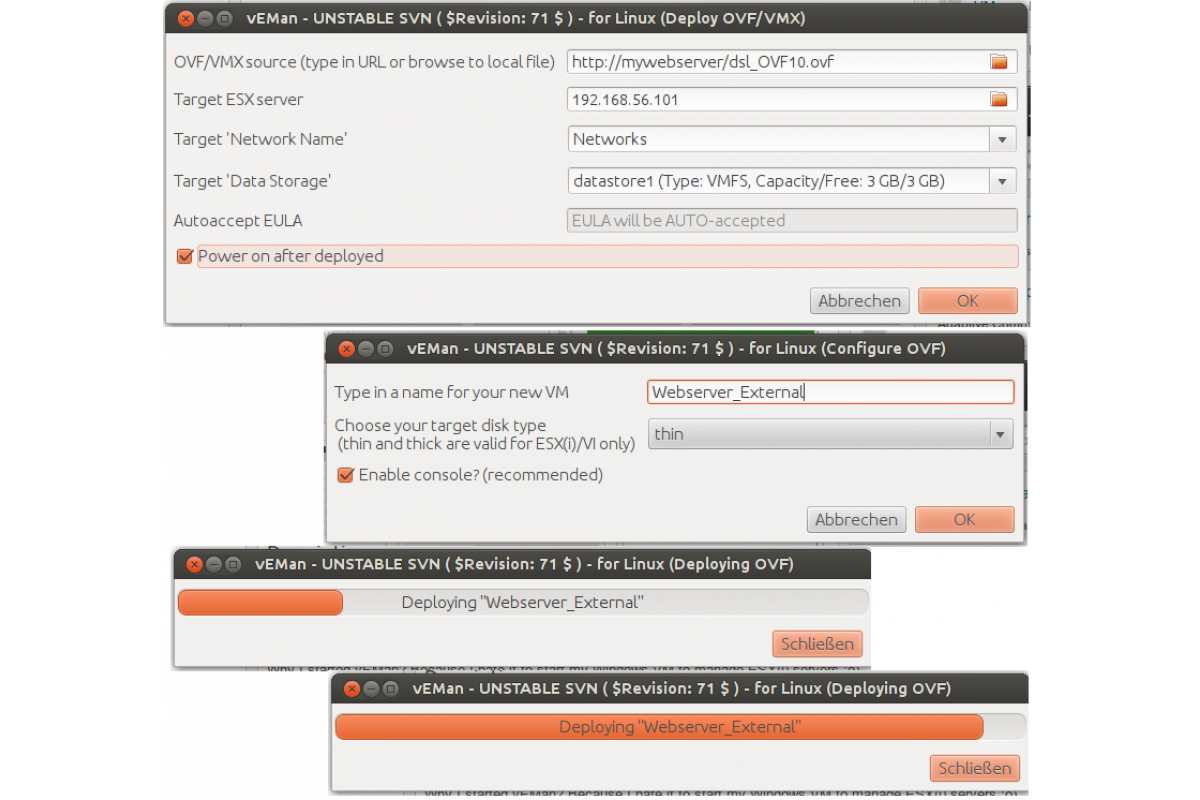 ESX(i) v3.x or 4.x?
v5.x – but no vCenter?
you want a native Linux vSphere client?
Then try vEMan (Download your free copy of freedom)!
read the Compendium ( Download your free copy here )
provide feedback in the vEMan discussion forum
get Support directly from the developer of vEMan
Support the development of vEMan (if you like)
Checkout this site for supporting the next version of vEMan:
Print out